How to allocate the marketing budget is a matter of concern for all the business houses. It can
be difficult to simply pull a number out of the air. One of the most important thing to keep in
mind is the type of industry the business is in. For an instance, consumer good industry can
invest around 15% of the profit whereas construction industry could be quite less as compared
to consumer goods i.e. 3% of total profit.
Whether a company is big or small, it is important to prioritize the marketing budget in order
to increase the profit. We have analyzed average marketing budget as per different industry for
Nepal.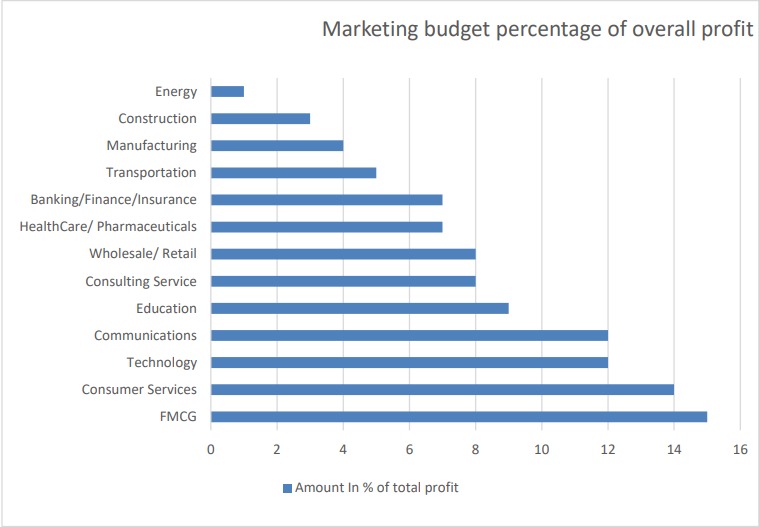 As stated in the above figure, FMCG industry ought to allocate the highest amount of marketing
budget of their total profit. Followed by Consumer services, technology, communications,
education, consulting service and soon.

Where can money be spent?
Marketing budget needs to be separated based on nature of business. Those expenses includes:

B2B products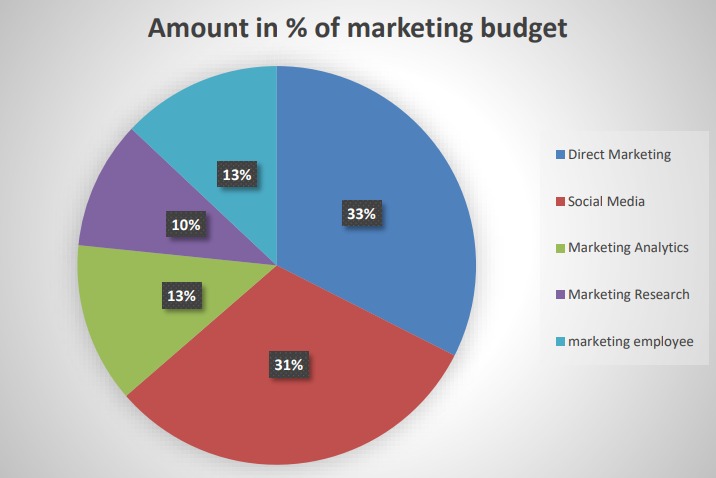 B2B Services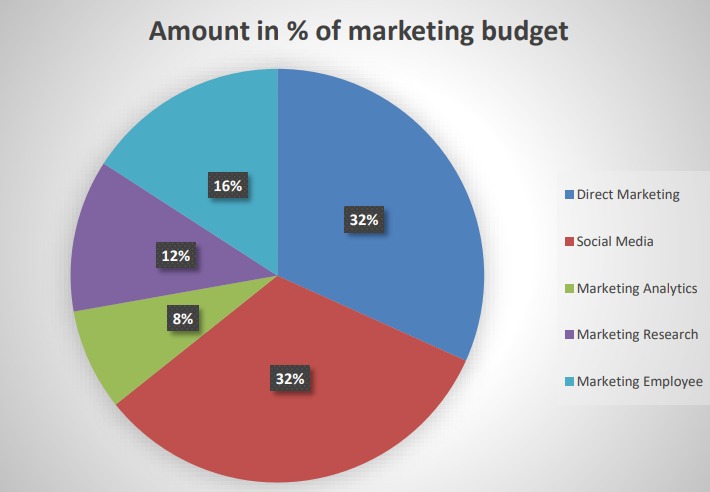 B2C Products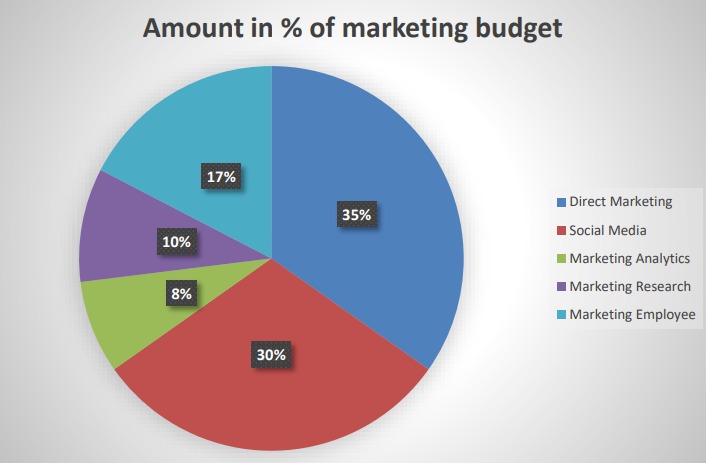 B2C Services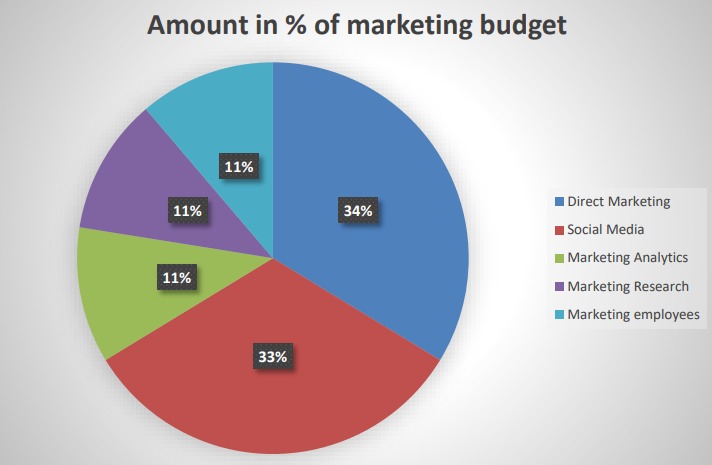 Marketing activities if done effectively, will provide high return on investment. As long as you
get your marketing right, you will earn profit by the resulting sales from new customers. The
business whether big or small should look at their resources available and spend on marketing.
There is no hard and fast rule for an actual amount to be spend on marketing. It all depends on
the size of the business. For some business spending the same amount might be huge whereas
for some it might be common. By evaluating the effectiveness of their marketing based on a
simple calculation, business can work out on how much sales revenue has been generated as a
percentage of what was spent on marketing. A business should budget according to its tenure
in the marketplace.
So if your company sells multiple products or services, then you should allocate your
advertising budget differently based on the status of each product or service you offer. If you
have well-established products or services, then you may only need to spend around 3% total
profit on marketing them. But when launching a new product or service, you may be interested
to know that other companies will spend 50% or more on marketing their new offerings until
they become established.
NOTE: Data has been collected with reference to research from international companies
and tallied with context of Nepalese market.