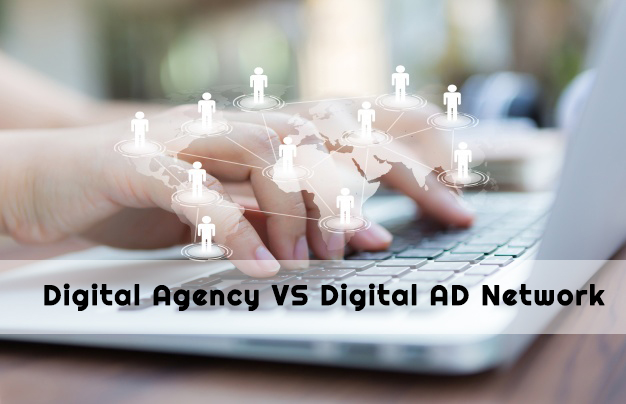 Many many traditional ad agencies call themselves as a digital agency. As a result, the distinction between Digital Agency and Digital Ad Network gets fuzzy and confusing.
Distinguishing the differences between the two is difficult without proper insight. This article might be of some help.
Digital AD Network
Digital advertising or online marketing is a form of advertising that includes messages delivered among the target audience through the internet. In simple words, if you see an ad on the internet, it's digital marketing. And that's what digital ad networks do.
Ad Networks take unsold advertisements from the advertisers and eventually sell them to publishers. Ads are installed on the publisher's site via code that calls the ad. The ad agency then tracks the performance via a tracking pixel on the conversion page(s). The ad server of digital ad networks can power ad targeting, reporting, and tracking the campaign. They earn profit from a cut of ad revenue and also marking-up inventory while selling it.
It works as an Ad Sense but has more responsibility. It manages bidding, optimization, and targeting on behalf of agencies as well as advertisers.
Digital Agency
The work of the Digital AD Network is simplified to networking. But Digital Agency has a whole different story. The digital agency provides creative design, strategic direction, and other technical development for online products and services. They help an agency to engage with target audiences.
Digital marketing handles all the tasks related to maintaining and implementing your marketing efforts. In an extended period of time, it helps to accomplish agency marketing goals and objectives.
It includes one time tasks like new website development. There is other marketing work like developing marketing strategies and budget. Digital agencies will regularly update about agency's marketing efforts progress.
Know Your Target
Now, there is plenty of Digital Agency or Digital AD Network in the market. Whose help you need depends on your target. If you already have a well-performing website and social networks and wish to advertise them with different publishers, you got to look for a Digital AD Network. Their marketing campaigns are usually cheap and effective.
On another hand, if your agency is a newbie in an online world, you will need more than the placement of advertisements. You will need a website, its optimization, regular updates, and finally ads. For such acts as detailed marketing strategies and budget panning, approach a digital agency. They can develop a strong online presence of your site for getting potential customers and building a brand image.
Conclusion
The difference between Digital Agency and the Digital AD network is fuzzy. But deep knowledge helps to clearly distinguish them. A Digital AD Network integrates the agency's ad on a publisher's website and keeps reports of click rates and conversion rates. It's all about placing an advertisement and how the ad performs. On another hand, a digital agency has a total marketing strategy that ranges from website development to customer generation. Their responsibility is bigger in comparison to a Digital AD Network.