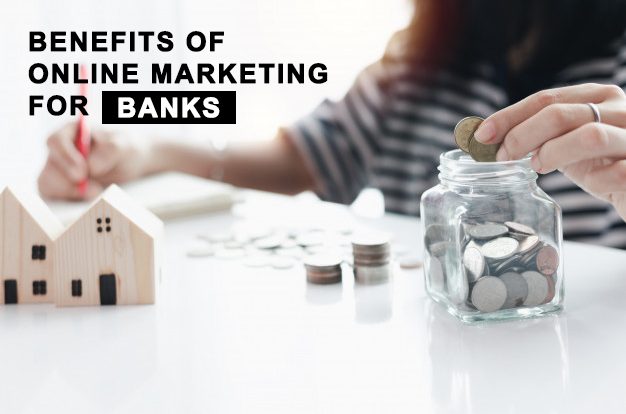 As consumers manage to live their life digitally, financial marketers are looking for new ways to reach among them. Through online and mobile channels, financial firms are significantly investing to make their functioning online. As mobile and internet are making most of the transactions, the trend of marketing is also changing. a reasonable investment is made in Digital advertising. Personalized messaging and email marketing have been popular among banks. Let's learn more about digital marketing for Banks.
Let's analyze the trend:
Most progressive financial institutions are using digital marketing to match with consumer lifestyle. The use of advanced analytics to target consumers and personalize experiences has proven to be great.
In comparison to the rest of the business world that quickly adapts to the digital market, banks seem to lag behind. As in the year 2017, 34% of all financial institutions use 50% or more of their advertising budgets on traditional media. No bank committed over 40% of its budget for mobile marketing. So there is definitely more place for improvement.
Advantages of Digital Marketing for Banks
Focus on Engagement and Experience
Unlike traditional marketing, email marketing and digital platforms enhance engagement and improve customer experience. A well-executing digital branding campaign increases direct interactions with the customers. Collections of reviews and their feedback are also easier.
Leveraging Social Channels
Social media platforms can be used to promote new products, digital banking, and culture messaging to specific audiences. Such a platform is easy to use and has a large reach. Brand promotion and use engagement are higher with the use of social media platforms. The wide availability and convenience of social media are a major plus.
Entering New Markets
With Digital Marketing channels, the financial institute can generate brand awareness. They can promote financial education to the younger and hard-to-reach consumers. They can use digital marketing campaigns to target new markets (both national and international markets).
Reduce Marketing Cost
In comparison to traditional marketing, the cost of digital marketing is significantly less. Banks are known to make a huge part of television and newspaper ads. With online marketing, that cost can be reduced. Or with the same amount of budget, you can reach a really large number of customers and ensure better brand promotion.
No Selling Skills Needed
Even without marketing and selling skills, you can attract a considerable number of customers. Advertising in an online platform is non-negotiable and works on a per-click basis. You can approach a large number of customers with the same strategies.
What Should Online Marketing By Bank Focus On?
Use the Local SEO to be Found More Easily
Focus on improving user Mobile Experience
Leverage PPC to gain Visibility
Personalize Content / Messaging
Target youth who regularly use the Internet
To Sum Up,
Your digital marketing techniques often give the first impression of your financial institute to a prospective customer. You can use the techniques and strategies of digital marketing to improve your position in the market.