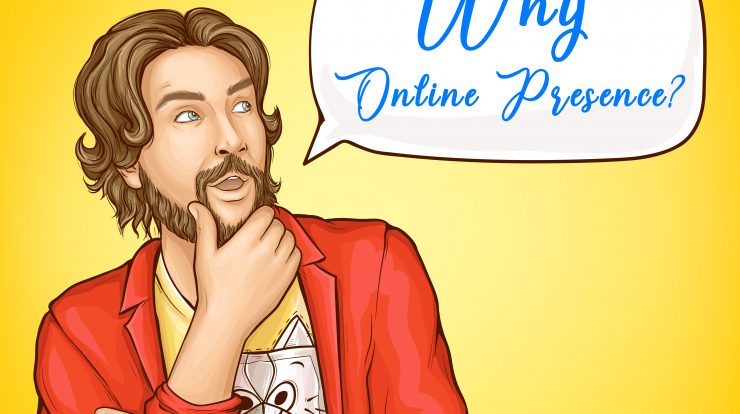 The internet has ruled everything, especially for the business world. The ubiquity of internet-connected devices has revolutionized the way consumers interact with the business owner. Now, it's easier to market your website than to advertise your shop. You can instantly connect with the consumers, promote the brand at reasonable costs, and increase your profits.
Here are six major reasons why you need an online presence:
1. Consumer Expect Business To Be Online
What is the very first thing consumer do after they learn about a new product? In this era, they grab their smartphone or laptop and then Google it. If anyone wishes to know more about any business, the easiest way is to look online. So your company needs to top the search.
To sum up, you need to be online because your consumer expects you to be online.
2. Online Presence Enhances Accessibility
The main motive to make an online presence is – your competition is definitely making one. Consumers can Google your business in your town or city where there is no other way to find about you. Online presence is accessible 24/7. There's no need to rely on walk-ins as the website has an always-ready portal. Different sites allow integration of e-commerce where online ordering is possible.
This might increase the potential consumers. With the up-to-date location and information on the website, it ensures you will never miss on a sale.
3. Increase Marketing ROI
Building a website is a little expensive when you hire professional help. Once you built the website, updating and operating is quite cheaper. The marketing of the website is quicker. Compared to newspaper or television ad, website marketing is way cheaper. Google offers a gorgeous marketing tool to consumers at a reasonable rate. Brand promotion is also easier with an online presence.
4. Reach Larger Audience
The internet connection is global – it's everywhere. Unlike classic TV ads, the internet has no limits. Your audience section can be as big as you want it to be. Within days, you can expand your audience from local to global.
With the Search Engine Optimization strategy, you can draw in consumers from around the world.
5. Builds Relationships and Consumer Trust
As online presence gives the options of chatting, email marketing, and personalized ads. Such a factor helps to build a strong relationship with the customer. The number of returning customers is significantly higher when you have an online presence. Similarly, you can quickly introduce yourself to new customers.
6. Instant Connection
Having any site, social media, or blog enable instant comments and reviews. Customers can answer any of your queries quickly. You can easily get suggestions and tips to improve your production quality. When you consider the want and needs of your customer, they will trust you even more.
To Sum Up,
Having an online presence helps to connect you to the larger group of audience in a short period of time. It helps your business to build personalized relationships with the customers and thus quickly gain their trust. These are only a few among thousands of benefits you will have with an online presence.