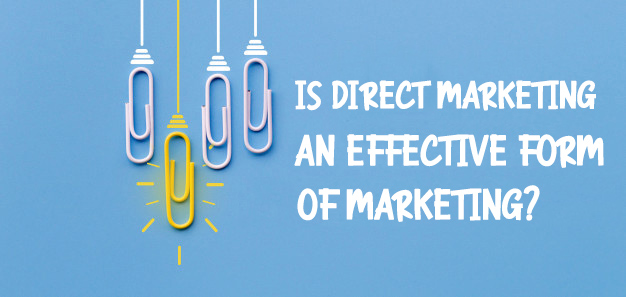 In marketing, customer are the hero.
Whatever concept, strategy, or techniques you apply, it's the customer who decides your faith.
Thus, their view or interest is of utmost importance.
Direct marketing is a type of advertisement that seeks to communicate with the public who have shown interest in your product/service.
This advertising strategy relies on the distribution of a sales pitch to individual potential customers. Unlike the advertising campaign which targets a huge number of audiences with high-level information, this form customizes campaigns to a certain number of the recipient. With the huge network building through email, chats, and texting, delivery systems have never been easier.
It's effective and efficient without the middleman such as advertising media.
How Direct Marketing Work?
We already know that the initial step is to deliver sales pitches by email, text, chats, etc. The message is made personalized by the use of the recipient's name or location. Then the marketers expect an immediately respond by phone, reply card, or most importantly clicking on a link. Such a response is then marked as a positive indicator of any prospective purchaser.
Effective direct marketing campaigns demand the lists of prospective customers to send them personalized messages. Customers who provide their details on a landing page or the page or the ones who showed interest in the previous purchase are the major targets of direct marketing.
Advantages of Direct Marketing
Direct marketing focuses on promoting some specific product/ service directly to those customers who are in need. An effective direct marketing campaign will:
Help you to establish sound relationship with new customer
Informs you about the marketing approaches that reach your target market
Test the impact of your service or product
Enrich customers with content that can be shared with other potential customer
A personalized messages gives builds a brand name within the customers
Know the feedback of customer and make the quick changes
Increase the number of sales
Making Direct Marketing Effective
A well-planned and responsible direct marketing campaign connects you to your ideal customers. You already know about it's benefit. But the most important aspect is being able to make most of it.
How?
Here's the answer
Take your time to research and then identify the target customers who are likely to need product/service. But this is not a one time job. Keep on performing the research and changing the list.
Make a budget so that you can set realistic sales goals
Focus on building a personalized relationship with previous customers. Maintain reliable customer records and try to re-establish your relationships with old customers.
Adapt to the need of your market and consider responding to the feedback of the customer.
Very careful planning along with the clear implementation of responsible direct marketing practice is important.
Conclusion
Direct marketing is the boon of technology advancement. Marketers can directly contact a large number of possible customers with a personalized message.
However, direct marketing has it's own consequences as well. Marketers should be aware of the challenges and benefits of using direct marketing effectively.