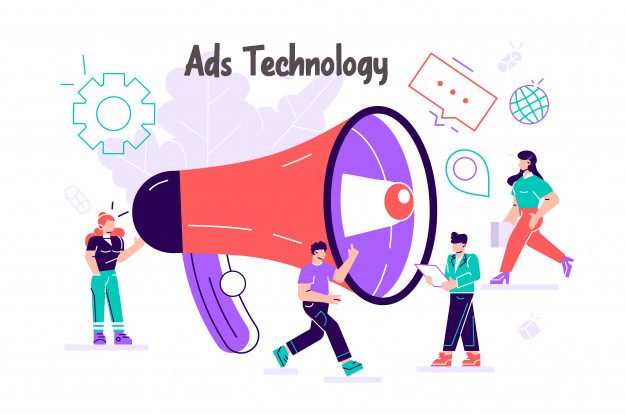 The landscape of digital advertising is changing rapidly. New technologies have emerged so quickly that it is not just disrupting the traditional online ads, but it is changing the way that users/ consumers are engaging with advertising content. Modern technology has given all kinds of business an unpredictable capability to communicate with their target markets.
The technology industry was quite the ride in 2018. Let's see what the future is giving. Here is the list of new technologie in ads.
Use of Artificial Intelligence
Combating Ads Fraud
New Video and Programmatic Formats
Omnichannel Marketing and Advertising
Integrate Print and Digital Advertising
Personalization of Native Advertising
1. Use of Artificial Intelligence
Artificial Intelligence has been a buzzword for a couple of years now. Dynamic creative optimization is an AI-driven optimization that is an exciting opportunity for personalized advertising.
AI leverages a large quantity of inconclusive data to make actionable predictions and advancement, which from a programmatic ads context. Rather than replacing ad operations professionals and sales execs, AI is used to assist us in decision making and providing publishers and advertisers with better recommendations in a multitude of data.
2. Combating AD Fraud
As per the Association of National Advertisers (ANA), Ad Fraud is almost expected to reach $70 Billion by the end of 2020. Market leaders often talk about the possibility of combating ad fraud across the desktop worldwide. Solutions like ads .txt have seen a rise in recent years.
Companies are starting to use block-chain in 2020.
Management ads fraud are, in fact one of the toughest challenges for the future.
3. New Video and Programmatic Formats
Video is the most powerful ad medium in 2020. By 2020, the video ad is expected to reach $13.43 Billion Formats as out-stream and social in-feed account for half of the video ad. So, certainly, the video format are going to change. Most interesting are the upcoming opportunity for programmatic with linear TV.
4. Omnichannel Marketing and Advertising
With scale-up ad technologies, advertisers are thinking outside the box. Publishers, retailers, and agencies are moving to offer an omnichannel ad inventory.
Targeting cross channel for multiple niches are getting to different customers at the same time is the new trend.
5. Integrate Print with Digital Advertising
Although digital ads are not mutually exclusive, these can be integrated to boost both revenue and sales. Publishers around the globe are modernizing their online platforms, changing the structure of programmatic operations and sales effort.
6. Personalization of Native Advertising
Publishers and Advertisers are constantly diversifying their platforms, formats, and partnership for their benefits. As native ads have developed, advertisers are recognizing the value of personalized ads.
In the future, the ads need to focus on
Content recommendation
Branded content and
Infeed native Display
These provide the ads with more personalization.
Final Say,
The future has so many new technologies to offers. Things are always changing. It's important that we update ourselves with the changing environment. Otherwise, the world is going to leave our ad business behind us.