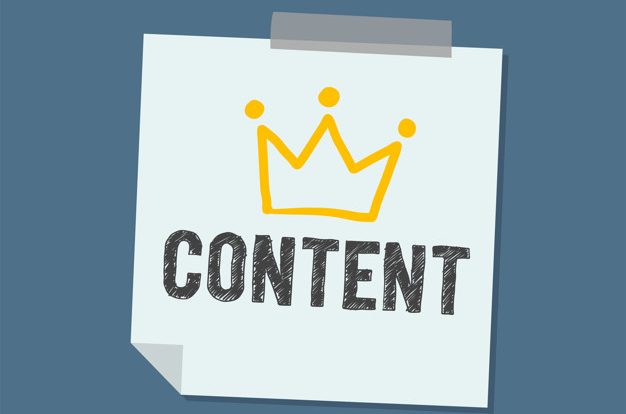 Inbound marketing is a strong approach that online businesses have been using for a while. If you are not presenting the right kind of content with all strategies and tactics involves, you will be facing a serious disadvantage. The power of content – quality content with the right keywords in the right place does true magic to your website.
Publishing the right type of content, in the right place, and at the right time for the right people grows your business in a short time. Content attracts, educates, and eventually converts new visitors to customers by using different online touchpoints which is the goal of the business's total online presence.
Content can rightfully influence visitor's behavior over some time as you communicate with your audience. In a study done over 1000 customers, it was revealed that visitors were 131% more interested in buying or engaging with the brand who educated them with the right content.
Right content has three kinds of effects in people's behavior

Purchase Power: Educating content makes people purchase from the brand.

Customer Trust: Reading useful content has a positive impact on building customer's trust for the brand.

Brand Affinity: Content can influence the customer's thinking towards a brand in a positive way.
How to write quality content?
The magic of words has been understood centuries ago. A few positive lines combine in a rightful way can make your heart soar. So always keep in positive and try thinking like a customer. And people say, "the devil lies in the details", keep it informative yet short. When people want to learn about a topic, they don't want to read all about your product.

Knowing the difference between educating content and marketing content is important. Until and unless you can figure out the right blend between these two, your content is not going to work. Earning your attention from the customer is always smarter than pitching about a product.

For example, An informative image in the right section of an educating content can sometimes be enough to get a click customer.

Content marketing aligns perfectly with Google's algorithm as it provides value to visitors. Make sure your content respects this agenda of Google.
How to make your content visible?
The magic of keyword research and SEO makes your content visible in the web world. A little effort to pick the right words for your content. Keep on writing evergreen content and you will definitely make the best out of it.
Conclusion
Writing content is – and will be – difficult and time-consuming. But the result is worth it.
Content has a huge power to build real bonds with potential and existing consumers. Growing investment in content marketing is crucial to understand and articulate its impact to gain even more value.