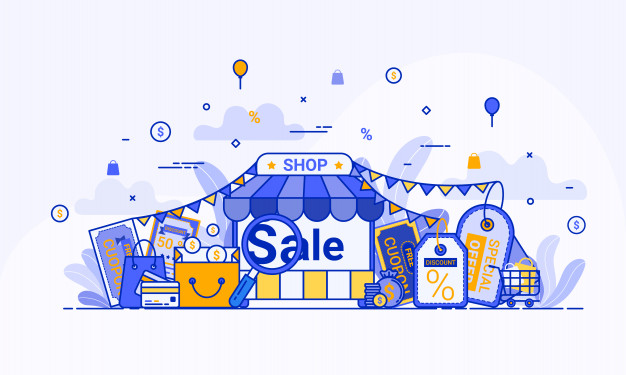 As the major festival season approaches us, we must be prepared with the best advertising strategy. A festival like Dashain not only brings major changes in customers' behavior but also changes the market structure. If you want to use your marketing budget properly, you should change your marketing structure. If you want to use your advertising budget properly, you should change your advertising strategy according to customers' behavior. Let us guide your holiday marketing strategy on this blog.
Pre-plan your strategy
If the major festival is close, pre-planning is the sky. Plan at least a couple of months earlier. Your festival strategy must include culture celebration and community awareness. First, list the market segments that represent the festival's target market. Overall Nepalese market can be covered for a major festival like Dashain, but Chhat is mostly celebrated in the Terai region. Such a study will help you plan your budget well.
Advertising Strategy for festivals
Colorful Banners
Instead of regular boring banners ads, your festival ads can be colorful and lively. Every design should be based on the theme of the festivals. Email marketing and social media marketing can be effective during the festival. Email your potential customers with Dashain's wishes and build a connection to their lives. Your post should remain authentic and you must post consistently to give your social media a hit during the festival.
Special Offers and Discounts
In Nepal, the pre-festive season also means more sales. Target this time to introduce some very attractive offers on your landing page. This offer can be discounted, buy one get one free offer, free samples, and so on. You could launch "Dashain Special", you can introduce some combos and packages to make bigger sales.
Greeting Cards and Gifts
Along with digital marketing, the festive season can demand real-life actions. Sending greeting cards, SMSs or phone calls to your customers is the oldest yet the best method to build a network with your clients and customers. You can also design e-cards to inform your people of the new schemes, offers, and some other updates.
And More Video
Video is a very important aspect of festival marketing. Video is the most eye-catching form of marketing that can include many content/activity at a time. Video content during the festival enables your viewers to connect with real-life experience. Thus, they are likely to get more views and share during festivals.
List out the event timeline
After you decide on the plans and market, make the marketing timeline. List the submission date with enough time for preparation and review. Assign marketing tasks to your staff with specific expertise. And lastly, monitor the work to ensure that each task is on track. Delay submission of tasks can be a major failure of your overall marketing plan.
Review
Once the festivals are over and life gets normal, you can have a post-festival review session with your planning team. Evaluate your turnout, and compare your event budget marketing against actual results. The review session can bring some positive comments that will help for an even more successful campaign the next year.
Conclusion
Advertising strategy for festivals like Dashain demands colorful banners, personalized messages, special offers, and interactive actions. Plan your festival marketing strategy in advance and strictly stick to the timeline.

Best Wishes!!