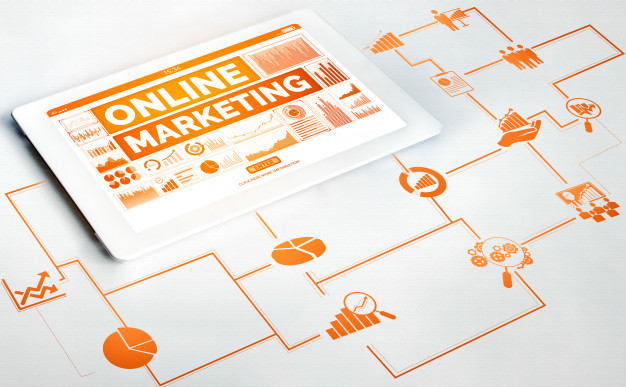 In the ever-changing landscape of technology, online advertising doesn't fail to move along with such fast-pace. If you are going to sit with your advertising team, they are going to make tons of strategies and plans. But are they going to be successful? Well, maybe they will. But it wouldn't hurt to be an expert yourself. These tips for online advertising are going to give you a clear insight into your marketing strategies.
Do Research
If you are going to make a detailed digital advertisement plan, start with some research. The past experience of some ads along with research and data will help you support your actions. Sometimes, the customers behave in a completely different direction than you expected. Take that as a lesson for improvement. You can research facts like which age group of customers is interested in your product? Which geographical region has higher conversion? Which types of customers return time and again? This information will help you spend your money on fewer potential customers instead of a larger audience who don't make the sales.
Therefore, know your audience. Categorize them as per age, location, gender, performance, and clicks.
Be Creative
In the modern world, creativeness is the thing people easily buy. Digital ads are mostly about visual elements that ought to make you stand outside the crowd.
The crowd has never been this huge; you need to do something unique to stand out. Whether it's the logo, font, mascot, or color scheme, your brand should be recognizable. The strategy is first to catch the eye of the potential visitor, second to maintain their attention, and third to make them remember your brand. Not only social media ads but even content marketing should be creative. One catchy line can actually help you get thousands of sell. One viral video can make your brand popular. So, it's all about being creative and not doing what everyone does.
Spend Money Wisely
Different online marketing platform gives you different value. For example, social media marketing mostly helps to build brand image, and search engine marketing makes the conversion. Analyze the outlets worth higher potential and others that are not that imperative. For example, Google Adwords and other Search advertising platforms work best when your service has a clear demand in the market. It is useless for a startup with new and innovative products that have been never before seen. In these cases, you need to create the demand from scratch. That's exactly when social media platform like Facebook and Instagram fills the gap. Know where to spend.
Keep it User-Friendly
Your audience is not interested to fill big forms and perform a series of tasks on your website. Keep your ads in a way that a single click can lead them to the purchase page. In simple words, keep it user-friendly.
To Sum up,
Know your audience, design your budget, and spend it creatively among the target audience. These simple logic can make a difference in your digital marketing progress.