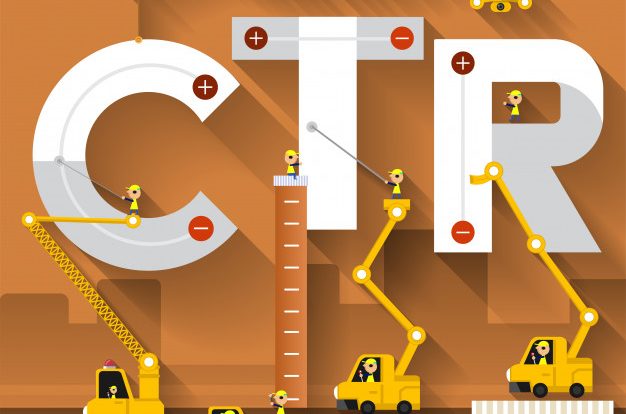 Average Click-Through Ratio (CTR) is the ratio of total ads clicks to impressions in an ad campaign. Basic CTR measures the click rate on each ad while the average click-through ratio calculates clicks vs impressions of your campaign or that of the individual keyword. The click-through rate is a very important aspect of Digital Marketing. In PPC platforms like Google Ads, your CTR determines your ad rank and cost per click. Higher CTR in Google Ads suggests better ranking and lower costs.
Simple Enough?
Once you know about your CTR, you can use your click-through rate calculator for finding your average CTR that compares to other competitors in your niche.
Average CTR is a dependent factor. Most of the time, it depends upon your creative content. But many other factors that affect the CTR rate. These are:
Banner Size
Promotional Incentives
Animation
Media
Message Length
Action Phrase or Call-to-action
Company Brand/ Logo
Here we are about to discuss the Average CTR ratio of different ads. Let's discuss them in details:
Overall Display ADs CTRs
Display ad CTR across different ad formats and placement is just 0.05%. This means 5% clicks per 10000 impressions. Clearly, it shows the difficulty to drive direct response from banner ads and online display.
With cross-media optimization, we can see that online ads help to increase brand awareness when it is combined with offline media.
Social Media AD CTR
Facebook a popular social media platform offers various forms of ad formats along with different goals. The Facebook ad has comparatively higher CTRs, particularly for the lead generation. Lead generation is the addition of subscribers to the mail list of retailers. Dynamic Products ads i.e re-targeting viewers who have already visited a site is also done with Facebook ads.
The average Facebook ad click-through rate are 0.90%. As per the research, the 'engagement rate' for Twitter ads can be 1% to 3% higher than Facebook's CTR. Likewise, Instagram another popular social media has CTR rate of 0.52%.
The average click through rate on YouTube was recorded to be 0.33%.
Average CTR in Google Ads
The search result of Google ads display are an ad network that is typically a text-based banner image or format. Based on different client data, we have determined the average CTR across different industries in Google Ads is 0.46% on the display network and 3.17% over the search network.
Rich Media CTRs
Rich Media ads average CTR is 0.1%. For smart insight MPU in the right sidebar has typical CTR of 0.15% to 0.22%.
Final Say,
You can choose the platforms and design for the ads as per your companies' policies and plans. But before you finalize the plans, find if it meets your objectives. Make sure you plan your budget accordingly.