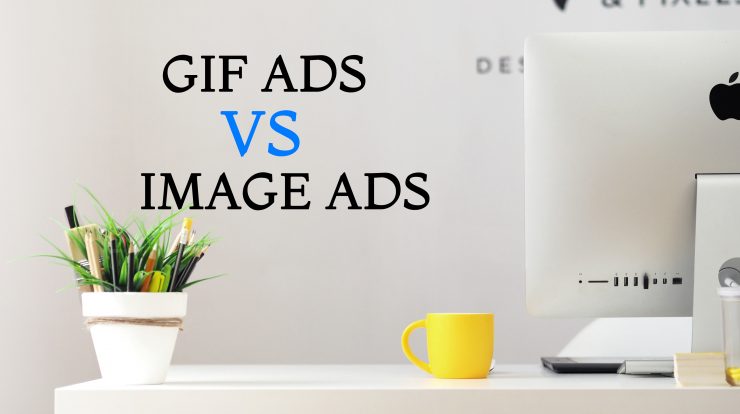 GIF is the little space between images and videos which is unpronounceable strength of the internet. For a long time, GIF has been used as a part of conversation and troll. Bust recently, it has emerged as a sensation in the digital ad market. This recent trend in online marketing has been established after February 2019 when Facebook allowed advertisers to make GIF ads. Today we here to see how these GIF ads are different from images/ text ads.
We shall analyze in five different genera that includes:
CPC Difference
Budget Difference
The difference in designing ads
The difference in brand image development
1. CPC Difference
It is claimed that GIF click-through-rate is somehow higher than other image ads. Research shows that static image ads had an average CPC of $0.52 while the animated image ads had the CPC of $0.78. Across the whole industry, the average CTR for Facebook is 0.90% And in some other vertices, it is even lower. GIF ads are expected to improve CTR for Facebook.
Another research showed that an animated ad attracts 1.5x more clicks in comparison to the static image. This can make our CPC drop by 50%.
So, if CPC is your target, go to the GIF ads.
2. Budget Difference
It is noted that the cost per lead of static image ads is $1.028 but the animated images cost per lead is $1.665. Basically, in terms of cost per lead, static image ads outperformed animated image ads by 38.2%.
So, if budget is your target, just go for classic image ads.
3. The Difference of Designing ADs
Isn't it obvious that creating an image is way easier than creating animated ads? Every designer has been learning to create image ads of different kinds. But creating an animated image ad is a new concept that everyone might not be familiar with. For the animated image ads, you might have to ask for an expert's help.
So, if you want to create an ad without much effort, go for image ads.
4. The Difference in Brand Image Development
It has been noted that video is a way better method to create a brand image than photo ads.
People often remember the things mentioned in the video. Likewise, the animated ad is also expected to create a greater brand image than image ads.
So, if your target is getting ads that build a strong brand image, go for the GIF ads.
How to Boost GIF Posts From Your Facebook Page?
Upload a GIF directly or create a post that has a link to your GIF (when you use the link, wait for the GIF preview).
Post the GIF to your Facebook Page.
Locate the post on your page and click Boost Post to promote it to the Facebook followers
Final Say,
Animated ads are the new trend in the ad market while the image ads have been here for almost a decade now. If you are not satisfied with the working of image ads, GIF ads are a great alternative.