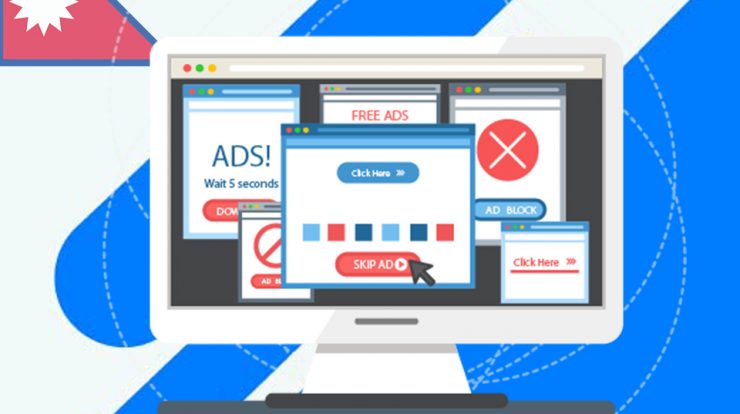 Did you know that 70% of small and medium scale businesses use pay-per-click method for income? With such a huge number of companies advertising with the number of online platforms like Google Ads, it is common for users to encounter different issues. In Nepal, the use of such platforms has just begun. But a couple of issues with google ads are giving Digital Marketing in Nepal a hard time. As an entrepreneur, we should be updated about Google ads in Nepal – Problems and Solution.
Once you hit that enable button on campaigns and leave it on auto-pilot, you can start noticing a decline in metrics and performance. Even worse, you observe that the money you're putting in is actually not doing much for your business. Here, we have tried to list some of the issues with Google ads:
1. Login issues
Forgotten username, password or email address
Unverified email address
Invalid password or username
Unlinked Google Ads and Google Account
Unsupported browser settings
2. Disabled Google Ads account
3. Deleted Google Account
4. Abandonment by account manager or owner
5. Use of invalid Google ads account
Let's know about these problems along with their solutions in detail.
1. Login issues
To get your username, you need to enter a recovery email address. Then, Google will email you the numbers of usernames, which can be used to recover your account.
You can ask to reset your password by answering some security questions. These were the question you create when signing your account.
You can recover your email address by providing the phone number associated with the account.
2. Disabled Google Ads Account
If you receive a message that reads, "Your account has been disabled", you need to contact a representative from Google Ads to discuss re-enabling your account.
Your account might have been deleted due to
· Violation of Google Terms of Service
Violation of Product-Specific Terms of Service
But unless the account was disabled in error, Google will not reactivate it.
3. Deleted Google Account
If you deleted the Google Account linked to your Google Ads, you should finish the account recovery process ASAP. You will need to answers some security questions so that you can confirm the account ownership. If the verification is successful, you can recover all the data.
4. Abandonment by Account Manager or Owner
Often, a person who manages your online ads leaves the business. This is why you need a dedicated company email instead of an employee-specific one. If you are unable to access the former company employer's credentials for Google Ads, complete a lost account form and submit it. You should also provide the most recent payment information or your Google Ads ID.
5. Use of Invalid Google ads Account
If you started using Google Ads from the time it was a Google AdWords, you encounter this login error. The error is due to the unavailability of the Master Google Account earlier.
You can fix this issue by logging into Google Ads by using your previous credentials (not you're Google Account). Then, update your Google Ads login.
Once you update your information, log into your Google Ads.
Final Say,
You can find some problems while logging or working into Google Ads. With the right assistance, those issues can be solved. You can also try using other ways of digital marketing instead of Google Ads.