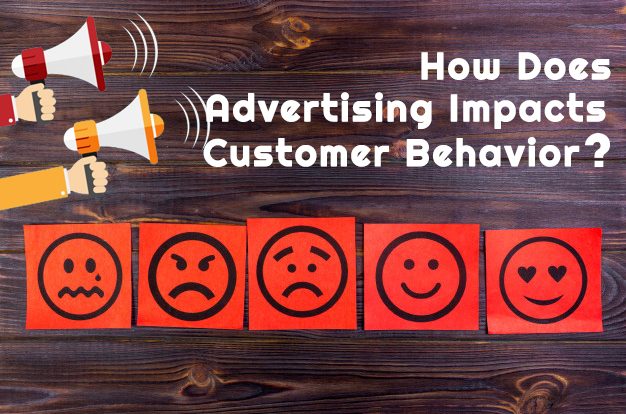 Let's begin with the basic idea we have.
What is a procedure for a person to become a customer?
The first step is always information. First and foremost, the audience should know about the existence of that particular product. And, how is that possible?
Obviously Advertising.
After the customers have awareness of the product/service, they build a perception about it. And finally, they change into a customer. Afterward, it's all about the quality of service or product that holds the customer for long.
Now, let's go to the fact that the type and quality of advertising impact customer behavior. Along with creating awareness within the people, advertisements should be able to build a very strong perception in the consumer's minds.
Importance of Advertising to Customer
Advertising is the only way of communication between industry and audience. It is basically that 'First Impression' we all talk about. In marketing, advertising is important for developing a brand image. In sales, it's the first step of developing awareness.
Advertising, usually being a paid form of exposure has economic value. Either through traditional media such as newspapers, television, radio, and websites, marketers pay a huge sum. After such an investment, they expect the customer to make a purchase. Not just that, they wish to make a positive impact on customer behavior.
How does Advertising Impact Customer Behavior in Digital Marketing?
The traditional model of marketing by manipulating the customer is now old fashion. In digital marketing, content, and design re two important facts to impact customer behavior. An imposing yet short content and an impressive design do the job. But there are other factors to be considered. Like the offer on the landing page in exchange for the information makes an impact. The kind of information you ask with the viewers also affects digital marketing.
Advertising Strategy to Build Positive Customer Behavior
Use of effective yet short content along with beautiful tagline (tagline should be the one that hits the customer mind)
Use of attractive front design and logos (use an image, video, GIF or whatever is possible)
Attaching picture or video from the influencer is always useful
Never force the customer to provide the information ( ask user data in exchange for some offers so they will be interested to be connected with you)
Never make an advertisement by hurting the feeling of any gender, class, race, and religion
Be creative about everything
Conclusion
The major target of advertisement is to impact the buying behavior of customer. This impact on the brand is strengthened or changed frequently through the memories of people. However, immediate purchase is affected by the nature of the advertisement. A good quality advertisement influences consumers for buying the product and vice versa.
With digital marketing, creating and destroying such an impact is even easier. Now, the customer gets a lot of options within a small section. So it's important that your advertisement stands unique and imposing.