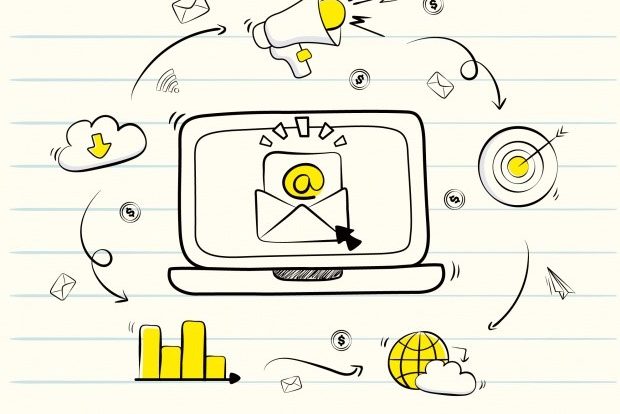 There's a myth that Millennials don't use email anymore. You must have heard how social media is completely replacing email. But the truth is that nobody is abandoning email. Despite, the rising popularity of social media, people still like receiving emails in the inboxes. Even today, the email looks official and remains a cost-effective technique to reach consumers today.
Why Email marketing still matters?
Yes, we understated that there are many channels jostling for the attention of digital marketers, but you don't need to sleep on the email. Email is most effective suited for direct engagement, regular interaction, lead nurturing, and ultimately for converting the audience members to viable sales prospects.

Research showed that 92% of the adults' are involved in the professional world still use email to link to about 79% of internet users with a strong social media profile. Despite all the social messaging apps, over 3/4th of teenagers use email. And with the maximum potential return on investment of 4400%, the trend of email marketing is not going to end anytime soon. 
Even today, most people check their email regularly and hardly ignore email notifications. It's reliable and direct than social media posts as you can ensure that the potential customer received your messages. The ROI of email marketing is unbelievably fantastic, for every dollar spend, you can generate up to $42. 
Some "Dead" Email Marketing Practices
There are definitely some Email Marketing "Dead" Practices. Let's learn to avoid them and improve the effectiveness of e-mail marketing.
Impersonal/ generalized mail with boring subject lines is already out of trend. An attractive subject line and pretext defines the number of subscribers opening your emails. The subject that identifies with subscriber lifestyle, catchy emoji, and personalized messages is the key to effective email marketing. 
Also, Ignoring GDPR standards is deadly. General Data Protection Regulations ensure that the reader provides distinct clear, permission to get the marketing emails. Consumers need to be informed that their personal data is protected fully. 
Further, Un-Responsive emails are also bad. Not just a website, even the email template needs to be responsive to phones and tablets. If you are using an email template, it should fit right on any screen. The regular long paragraphs of writing are not going to work. Use emoji, charts, tables, and images in your email.
How to make email marketing effective?
To start with, avoid all these dead practices. You can target potential customers with segmented email lists. Give your readers something that makes them see your message and interact with you. A call-in action button in email can improve the engagement. Also, you can embrace email marketing automation and let the software work for you. Lastly, don't give up on your customers, keep building the connection. 
To sum up
Email marketing still remains cost-effective and yet the most successful to reach customers. This is certainly an efficient method of attracting and retaining customers than social media.