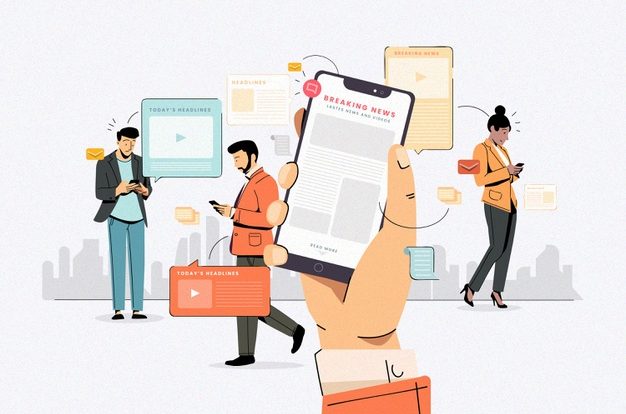 Every passing year, the landscape of technology is changing. The way people are connecting within the web is changing each time. The number of mobile users for social media has been increasing tremendously. Irrespective of the device used, digital marketing is always about the traffic. The traffic is a gem that changes into a click and converts to a customer.
Here, we will be discussing how mobile traffic is different from desktop traffic.
How Are Mobile Phone Taking Over?
In the last ten years, mobile phones have been a part of our life. For everything, literally everything we rely on our phones. Since 2011, internet users on mobile phones have grown to 504%.
By January 2019, active uses have reached 4.4 Billion people. Half of them stream videos over the phone. 90% of the time on the phone is spent on the apps. Lastly, there's a shocking data. In 2019, there were 65,000 mobile phone apps and now there are over 3.262 billion of them.
Let's sum it up. As in 2018, 58% of all web page visits in a mobile device. The bounce rate for mobile can come in at 50%.
Now that we already know that the total users of the mobile phone are way higher than the desktop, let's compare the nature of traffic in other terms.
Time Spent By Traffic
In the easiest words, the time spent by traffic is higher on a mobile phone. Out of 100, 58% of the time is on the desktop while 42% of it is on a mobile phone. The average time per visit in the US in 2018 is 11.52 minutes in a desktop and 5.92 minutes in mobile phones.
Web Bonus Rate
As in 2018, the bonus rate for desktop is 32.6% and that for mobile phone is 67.4%.
Conversion Rate
Now, this is the point where the entire difference is visible. Let's compare the data in 2013. Back then, desktop shoppers marked the conversion rate of 3.34% while that of the mobile phone was 1.14%. Now, the conversion rate for a desktop is 4.07% and that of mobile is 1.56%.
Page Per View
Based on 0.9 trillion visits in 2018 in the US, the page view per visit for desktop is 57.7% and that for mobile phones is 42.3%. In other words, desktop traffic visits 8.84 pages per visit and desktop traffic visits 5.15 pages per visit.
Verdict
Mobile phone site experience is improving due to easy access. But the issue of slow loading and lack of user-friendly mobile site still exist. But the users of mobile devices often involve in looking something up hastily as they are on the go. Due to this very reason, desktop traffic still makes a significant existences.
Also, their chances to convert into a customer are somewhat more in comparison to mobile views.
Conclusion
Over the past years, mobile site experiences have been improving. Users are getting comfortable with it. Now, our target should be building a mobile-friendly site while keeping the importance of desktop traffic in mind.