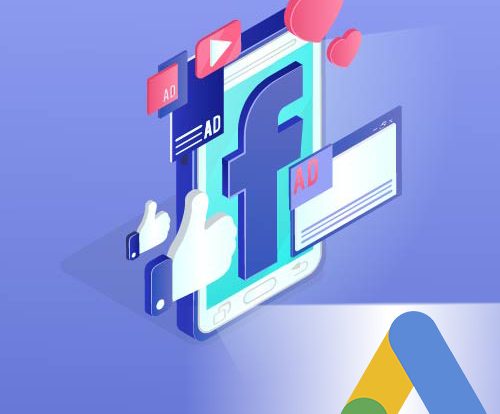 Google's search network and Facebook's ads are the places to reach large customers. Facebook has over two billion active users. This means Facebook is a hotbed for the user activity. Google Ads also reaches millions of people with each passing day. In fact, Facebook has the most advanced ads management in the self-serve PPC space. Their identical campaign is an objective that allows an incredible level of specificity. These platforms are the ideal places for the advertisement of small, medium, and large-scale businesses. But, as they say, every coin has two parts, Facebook and Google Ads also have many issues. Facebook and Google ads can sometimes be a mess. Impression and Click are there but Conversion isn't. Here, we have listed out some problems of Facebook and Google Ads in Nepal.
Your Audience Targeting
Ad Rotating Issues
Budget Optimization
Lack of Message Match
Let's know about them in detail:
1. Your Audience Targeting
Audience selection on Facebook and AdWords is pretty much the opposite. Your audience in AdWords largely self-selects with the use of Key Words. On Facebook though, you need to begin with the audience. This can get tricky when you're casting a relatively bigger net.
If this is your problem, here we have the solution. Start broad and then you shall get narrow. Go for an association of basic demographics and their interests. You can also optimize for the lowest Cost Per Click. Make sure you test a few audiences to start with.
2. Ad Rotation Issues
Facebook advertisers often face the issue of unbalanced ad rotation. Facebook determines the ad it believes is going to perform outdo very early in the test and displays that one far more than others. Unfortunately, Facebook may not choose the ad you would think is a top performer.
So what can you do?
Enter Split Testing.
Thankfully, there's no such issue with Google Ads.
3. Budget Optimization
Digital marketing isn't that cheap. Well, the rates per clicks seem lower, but then, for the ads to actually be effective, you need to pay a huge amount. Budget Optimization by Facebook and Google Ads make it difficult for users to deal with different ads. You need to pay differently for click, impression, and actual purchase.
4. Lack of Message Match
The best online ad campaigns need to align a few key features to provide viewers with a seamless experience. Message Match, also called biz, means that your targeted keyphrase should be seen in the headline of ads and also over the headline of the landing page. First and foremost, the ad headline should be interesting enough so that the viewers decide to click and read the landing page. Then, there should be an alignment between the taglines, headlines, and imagery.
Sounds easy, right?
But research shows that 98% of three hundred landing pages didn't correctly align the message match.
TO SUM UP
Don't Give Up on Google and Facebook Ads Yet!
Such advertising is challenging as the platform has a unique mix of features, variables, and targeting options. Before you actually start, it's important for you to understand the way they work.