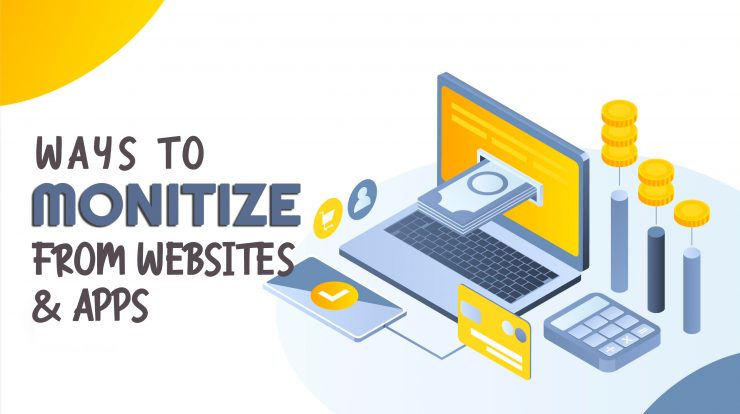 Let me be honest here. Growing up in Nepal as hard. Everyone expects you to find a "real job". No getting a 9 to 5 job make your life seems screwed. That is why the concept of making money online seems a mere time pass and not a real profession. As a result, Nepal does not have a good environment to monetize websites and apps to earn real money.
Come on! Most of us don't even have an international card to make or receive payment. In such a scenario, if you want to actually monetize websites and apps in Nepal, there are some efforts to be made. But things are way different in the internet world. One can easily make living through blogging and apps. To make things easier for you, here we have listed New ways to monetize from websites and apps in Nepal.
Pro Features
Sponsored Posts
Merchandise Sales
Let's know about all of them in detail.
Google Ads
If you own a blog website or an application, you must be familiar with the concept of AdSense. Through the program named Google Adsense, Google Ads can be placed on your website. Any Nepalese website owners can display text, images, videos, and other interactive ads with ease. Worldwide, more than two million website owners are using Adsense due to its payment transparency, simplicity, and variety of products.
Pro Features
If your website or app has great digital products people love, you can issue a pro plan and charge your audience. If your site or app has great value for the users, they will be happy to enjoy the pro features for some costs. Not just the app, even the content sharing WebPages can charge some fee for most researched posts and tutorials.
Affiliate Marketing
If you are in Nepal and own a blog with a good audience, you can earn a good sum through affiliate marketing. You can make deals with different companies in your reach and market products that are suited to your target audience. From such marketing, you can generate sales and for every sale, you earn a cut which might be 30 to 70% of the sales. It is also suitable for apps.
Sponsored Posts
If you don't wish to clutter your website with ads, you can post a sponsored content. You can charge some price to sponsor such content and the charge depends on the popularity of your blog. Some blogs also provide compliment product reviews to make additional income. Following a similar route, you can charge a small sum.
Merchandise Sales
Gaming and entertainment mobile application has great potential to collect revenue through merchandise sales. Well, it cannot be a primary revenue model, but you can certainly generate some additional profits. It can even be made possible in Nepal.
To Sum Up
If you have a website with an impressive number of views or an app, there is a different way with which you can earn a good sum. Let us know the one you preferred the most in the comment section below.