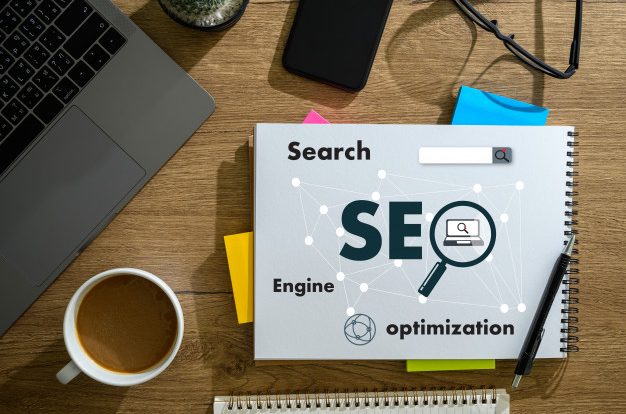 Do you own a website with a beautiful design and all the necessary navigation buttons? Then, you are only halfway through your ranking processes. The other half (or even more than half) is about search engine optimization. What's the use of your website if it's not going to appear in search pages.
What is SEO?
Search Engine Optimization is a tactful strategy for giving your site the desired ranking in search engine results. It includes acts such as identifying keywords and phrases as well as targeting your audience who are looking for products or services like yours. The length of the article, sub-heading, SEO title, URL, meta description, and images can make a difference in your SEO score. Having a higher score means your site is likely to be in the search engine soon.
Get Organic View
You might pay thousands of Rupees for advertising your websites. But at the end of the day, your target is to get organic traffic. Organic search is the most important factor for a successful website. And organic traffic has higher chances of getting engaged with the website to complete the conversion or engagement.
SEO makes you visible as a trusted information resource by Google and even other search engines. Quality SEO takes your brands there.
So the offer is – Higher traffic, higher engagement, and conversion. Worth it, right?
SEO Encourages Updates
When the site isn't re-evaluated consistently, your website will reach on a threshold level where it cannot improve due to other hindrances.
Constant monitoring of the changes makes you stand ahead of your competition. Being proactive and monitoring for constant change in algorithm will benefit the brand who adapt to the changes.
Google makes thousands of changes every year. If your website falls too far behind, it will be difficult to come back. But SEO pros will help you to ensure that it's avoided.
Build Trust & Credibility
The ultimate goal of a website is to win the trust and stay at the top of the search engine. SEO helps you with things such as Quality backlink profiles, positive user behavior, machine learning signals, and optimizes on-page elements.
Brand Building
Branding might be ideal for traditional marketing, but there's no harm in having a good brand name though digital marketing.
SEO includes creating content that matches your audience's interests and needs. You can also build backlinks from other sites. You can install keywords and create an image that will make your brand look good. SEO also helps you to establish a relationship with your target audience.
SEO is Relatively Cheap
In comparison to other marketing strategies, SEO is relatively cheap. In comparison to the benefits you are getting, the cost of SEO is reasonable. It's easy to learn and quick to adopt.
Conclusion
If you are building a website, SEO is the best thing you can go to remain at the top. Generating organic traffic from Google and other search engine makes your website to the top in no time.