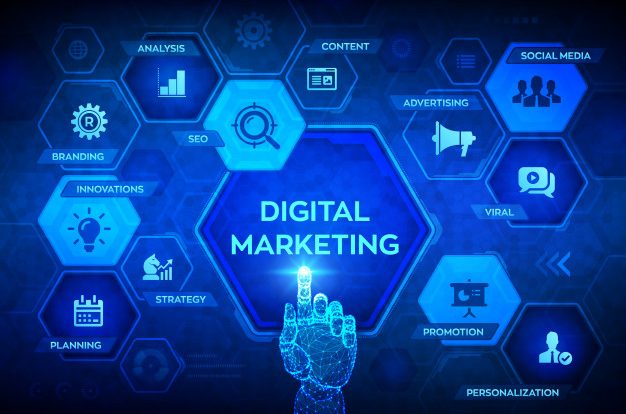 Over the past few years, Nepal has been tilting towards the use of digital marketing. Traditional marketing makes the major portion of the advertisement network even today. The shift towards digital marketing is slow yet effective. With the large access to internet connection across the country, digital marketing is making a great impact on the market. The digital platform allows promoting your business with connectivity, style, and authenticity. Online marketing in Nepal keeps your business on multiple digital channels and platforms. With a strong online presence, you can make a strong brand image as well as get customers.
Here are five important things to know about digital marketing in Nepal.
1. In Nepal, digital marketing is useful for small businesses that have little investment. It´s no surprise that it is less expensive yet effective over traditional marketing. Though TV and radio commercials are helpful for brand image generations, their conversion rate is very less Digital Marketing spends less and has more offers for small and medium businesses. On another hand, it is equally beneficial for a large industry that wants a global reach. Digital marketing can connect your business to people around the world.
2. Digital Marketing in Nepal is mostly dependent on Facebook Marketing. There are almost 1 crore active users of Facebook in Nepal. Other forms of social media like Instagram, Twitter, and LinkedIn have also used but less popular. 30 Lakhs people have access to Instagram. Recently, email marketing, YouTube Ads, and mobile marketing are making there way. It will take some years before social media other than Facebook makes a major part of digital marketing in Nepal. Personalized marketing is also being introduced.
3. Content Marketing is also very popular in Nepal. Along with website creation, search engine optimization is also getting popular over the years. So digital marketing is taking all three responsibilities at the same time to make things easier. In Nepal, Google is the most visited website. Thus being in the appropriate position on a search engine is important for the business to grow. Search engine marketing is useful in Nepal.
4. Creating Video Content has also been considered useful. As 68% of people prefer learning about the product from videos, this niche is getting popular. Video Content marketing can improve brand awareness as well as conversion rates. The video that goes viral over social media and YouTube is noted to have a higher effect. So making a creative video is an important part of digital marketing.
5. In the last decade, there were only a handful of digital marketing agencies in Nepal. So you wouldn´t have much choice. But now, there are almost a thousand of them. Most of them provide high-quality service at a very reasonable price. It´s important that they don´t fool people with fake experts and services.
Conclusion
Over time, digital marketing is going to make a strong presence in Nepal. We should all be prepared to run our businesses through online presence. The world is getting digital and Nepal would go along with the globe.