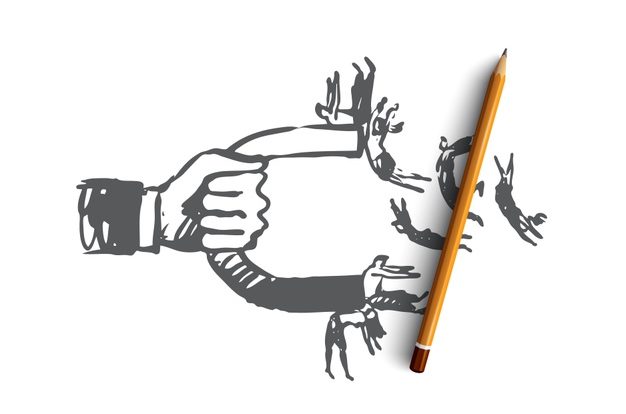 Running a successful lead generation campaign means achieving higher growth and higher profits. The purpose of the campaign is to drive sales leads by increasing the webinar registrations. Generating leads is only the initial part of the campaign- there are many other processes involved. The lead generation campaign procedure includes classifying prospective visitors and making them buy the product.
Set Your Objective
First thing first, list out what you want to achieve from the campaign. You can define your goal in terms of "number of leads expected" or even "revenue per leads". Your objective should be a measurable figure like Subscribers, Sales, Registration, Conversion Rate, etc. Know if you want pay-per-click (PPC) ads or organic search visitors.
Define Your Audience
Who is your campaign targeting? Get as specific as you can.
The more you know about your to-be buyers, the more you can understand their needs and wants. Audience research is always a challenge to master, but some basic tricks can help you. You may examine the demographics of followers on your website and social media pages. Some chit-chat with the ground-level sales team will also give the basic idea. You can also look for the buyers targeted by your competitors or run some surveys.
Fulfill Their Need-Content
The critical step requires aligning your objective and that of your target audience. You can serve your content in the form of writing, images, GIFs, video, or anything your audience wants to see. The content can be placed in blogs, websites, social media accounts, or any video/audio channels.
Keyword research and Search Engine Optimization (SEO) are the most important factor in this step. You can use free and paid tools for keyword research and SEO. You may want to take consultations from some search engine marketing professionals as well.
Create an Offer
What is the best thing you can offer to your probable customers? You might allow them to download an information asset, free Registration for an event, or let them try out the product. Or you can spice up by entering a contest or giveaway or even get a coupon or discount. Well, the decision is yours. Whatever you offer should be worth the attention and time of your visitors.
Promotions and Follow-ups
For the attainment of lead generation campaign goals, you need heavily trafficked websites. You can achieve so by promotion through channels like email marketing, social media posts, paid advertising, guest article, event activation, and so on.
In the meantime, follow up interaction with the previous customers is also equally important.
Constant Lead Scoring
The right nature of lead scoring guides your focus on the leads that are most likely to become paying customers. The different Lead scoring model assigns values to each lead and helps the sales teams to approach the buyer. A good model scores the degree of the prospect that fits your actual buyer persona(s), their interaction Behavior, and lastly the Buying stage.
Conclusion
Remember that no procedures are self-fulfilling. You need to design your lead generation campaign process based on the objective, use of media, and target audience. This was only a basic framework to guide you on the journey.